As a leading provider of primary care, we take pride in offering the best service possible.  We are dedicated to serving the needs of customers every day.  We have been in business for over 17 years and have earned the seal of approval from our patients since our doors have opened.  We are a small practice comprising of one physician and several mid-level practitioners.  This practice model allows us to deliver manageable waiting time, personalized service and patient oriented healthcare delivery system.  All our providers are board certified, updated in current medical trends and have excellent bedside manner.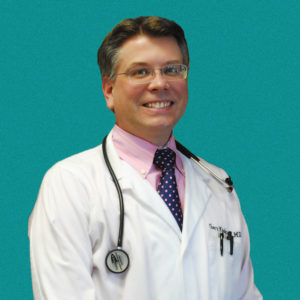 Gary Misko Jr. MD
Gary Misko Jr. MD, is a graduate of Robert Wood Johnson University Medical School. He completed his training in the Department of Internal Medicine.
Dr. Misko has been providing medical care in varied acute and emergency care settings for over twenty years. The last eighteen years, was spent growing his own practice PEMCARE – Primary and Emergency Medical Care Center when he first opened in 1999. His practice has since moved to the current location in Metuchen where he continued to provide his expertise in the medical field.
Dr. Misko has been recognized in several governing bodies for his role in patient and physician advocacy. He is board certified in internal medicine, urgent care, medical review officer and medical examiner.